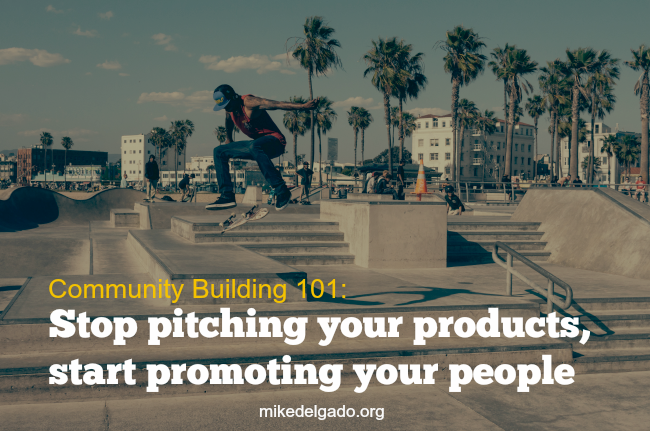 There is nothing wrong with using social channels to sell.
In fact, there are many companies that do a great job of selling on social (e.g. Moz, Hubspot, Social Media Examiner). The difference between companies that sell well on social — and those that don't — is based on the community they formed online.
Brands with thriving communities get more attention, more engagement and more visibility with their social posts. If you want to build a thriving online community, stop using your social channels to sell.
Why Selling Stunts Your Growth on Social
Here are a few reasons why selling on social channels can stunt your community growth …
Selling constantly on social channels is annoying (like a stream of sophomoric selfies) 
Some companies think that every tweet should direct people back to their landing page or a salesy blog post. They think every Facebook post should be about themselves. They think that a constant stream of self-serving social posts will eventually reel in a customer. The problem is that those salesy social posts rarely get engagement — and often just get ignored.