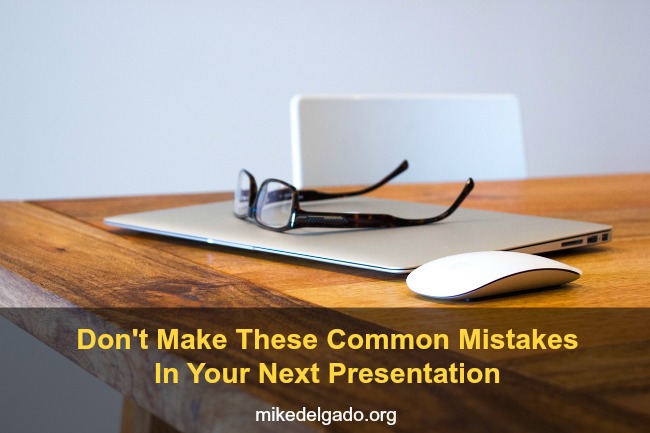 I started teaching social media strategy courses last year and love getting a chance to share my experiences with students.
My goal is not only to share helpful and actionable information – but to share it in a way that engages students.
If I can engage students in the subject, they will more likely to remember what we discussed in class.
Here are some mistakes I've made when presenting  …
Reading slides.
Let your slides highlight what you're talking about – not a laundry list of all your notes. A slide is just meant to help you explain key messages to your audience. So keep words down to a minimum and focus more on memorizing key points you want to make on each slide – rather than reading and relying on your slides. Slides are not note cards – they're visuals to help your audience understand your key points.
Here are some great ways to use slides:
* A slide should only have one key sentence on it – not a paragraph
* Consider using slides with no words – just a great visual
* Know your presentation well enough so you don't need slides to present
* If you're tempted to write bullets on a slide, keep those bullets as notes for yourself