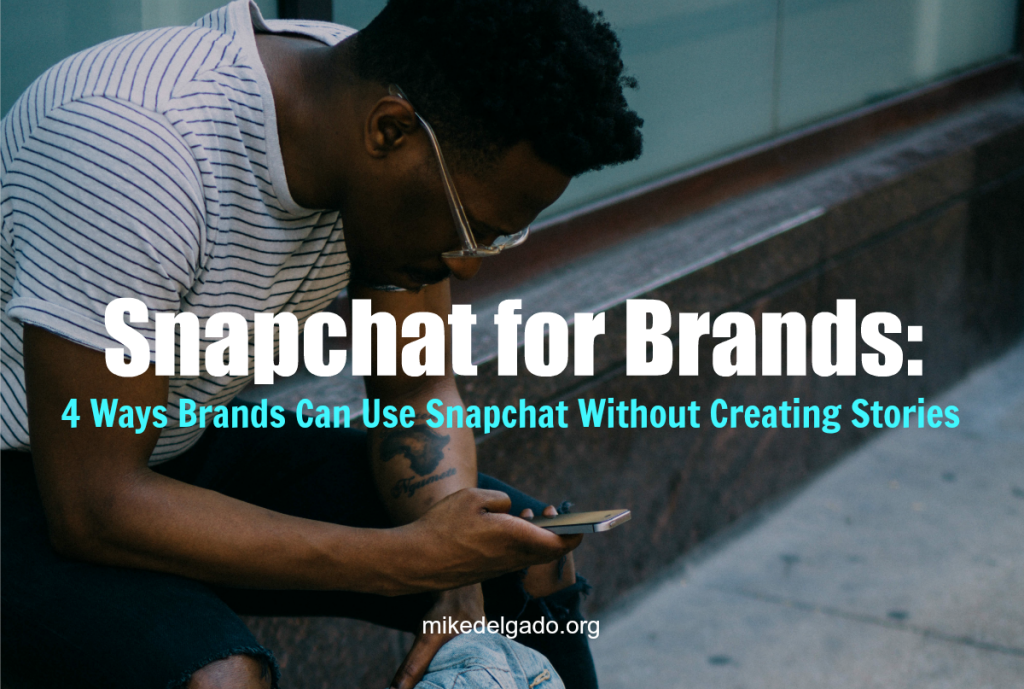 Many brands are struggling to find value in using Snapchat.
After all, it takes time to create stories (which quickly disappear after 24 hours) — and it's difficult to grow a following.
That said, if your target audience is on Snapchat (and you don't have time to create stories), here are four simple ways to leverage Snapchat without being an active storyteller.