According to Snapalytics research, the recent autoplay update in Snapchat has increased visibility of more snap stories, but (as expected) also led to fewer people watching complete stories.
There are many theories on why viewership of complete stories declined. One simple reason is that users didn't intentionally choose to watch that persons' snaps; the story just started playing automatically. Another reason is because some people think they are watching a friend's snaps — and all of a sudden are watching another person's story — so they swipe away to go back to see what other friends are doing.
Research reveals that the Snapchat autoplay feature increased story opens by 2%, but reduced story completion by around 5%.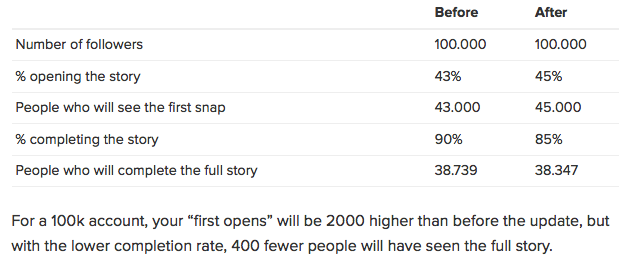 Read More…