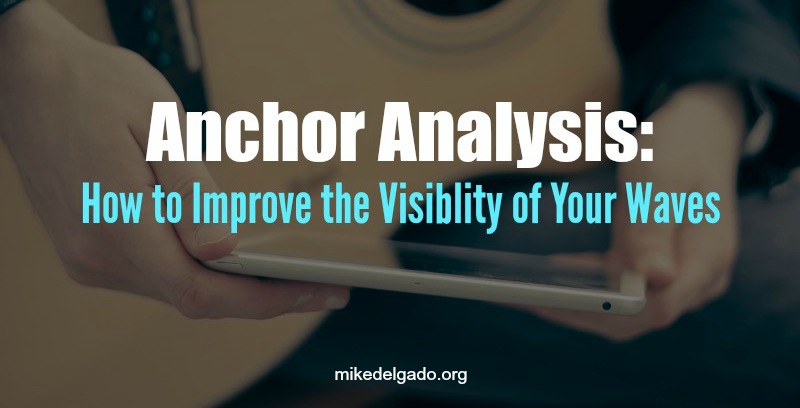 Do you want to help your waves get seen by the right community on Anchor?
Do you want to increase the plays, likes, and replies on specific waves?
First, we need to all work on creating helpful and engaging audio content that will resonate with our community. That will always be something we need to focus on. This doesn't mean you need to have a professional and polished audio clip, but it does mean your clip should provide help — as well as inspire discussion.
That said, once you've created a helpful wave that you think can create a meaningful dialog, here are some strategies to help you earn more ears (and more importantly) more conversation.
1. Spend time researching what hashtags are used by your target audience in Anchor.
One simple way to get more visibility for your waves is to use hashtags that your target audience is using.  Spend time researching hashtags that relate to your business to discover what types of audio conversations are happening.
Just because you're using certain hashtags on Twitter doesn't mean the same hashtag conversations are happening on Anchor. Right now, you might need to select slightly more generic hashtags since Anchor is a newer social network. The only way to find out hashatag usage is to keep checking as this network evolves.