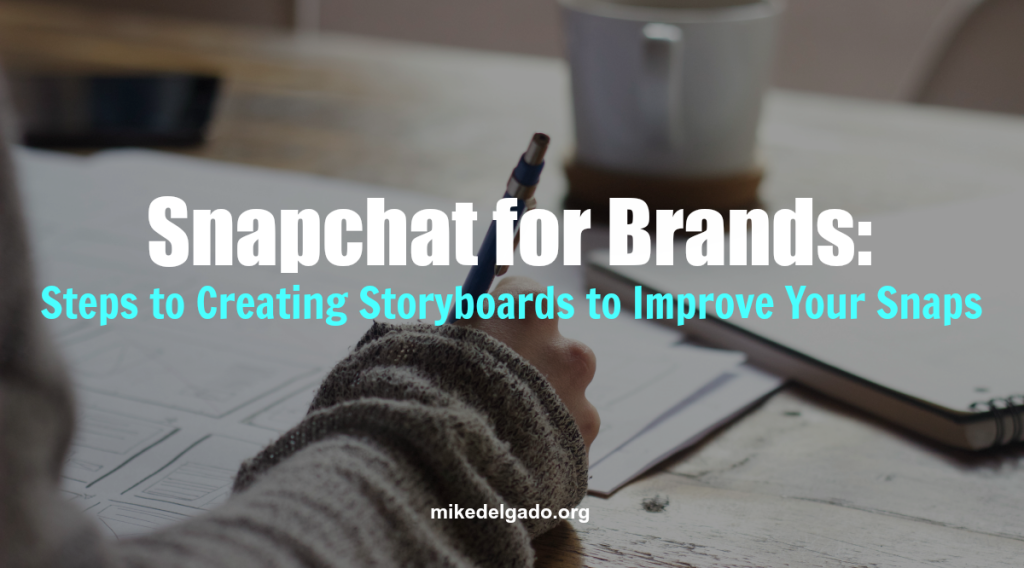 One of the best ways for brands to tell better stories on Snapchat is to plan ahead with a storyboard.
Some benefits of storyboarding your snaps:
Storyboarding helps you prepare everything you'll need in advance (e.g. batteries, tripods, lenses, stylus, props, external microphones, music)

Storyboarding is helpful for brands in highly-regulated industries because story and text can get approved by compliance and legal teams

A storyboard can help you communicate your snap story to your team and senior leaders before an event

Storyboarding saves you time because you know in advance what text, filters, lenses, or emojis you'll use

Storyboarding can help you plan out potential stories to tell at events, which is helpful when you're too busy (or feeling less creative)

Storyboarding can help employees who are not comfortable on Snapchat and need direction
Obviously, you don't need to storyboard every snap story — but storyboarding can be very helpful for times when you want to tell a really good story.