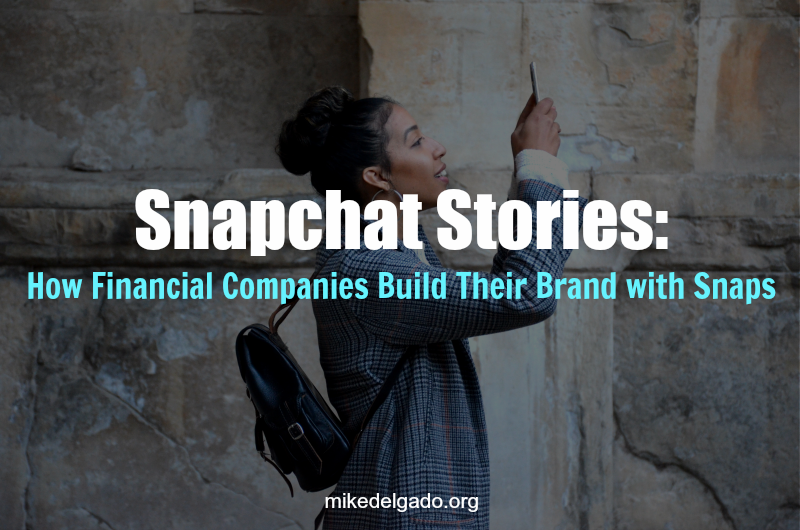 Snapchat is a killer channel for engagement and storytelling — and a great platform for businesses to build their brand, increase their reach, and build relationships.
Here are some financial brands doing creative work on Snapchat:
Nasdaq Snaps Behind-the-Scenes at Bell Ceremonies, Press Conferences, and Product Launches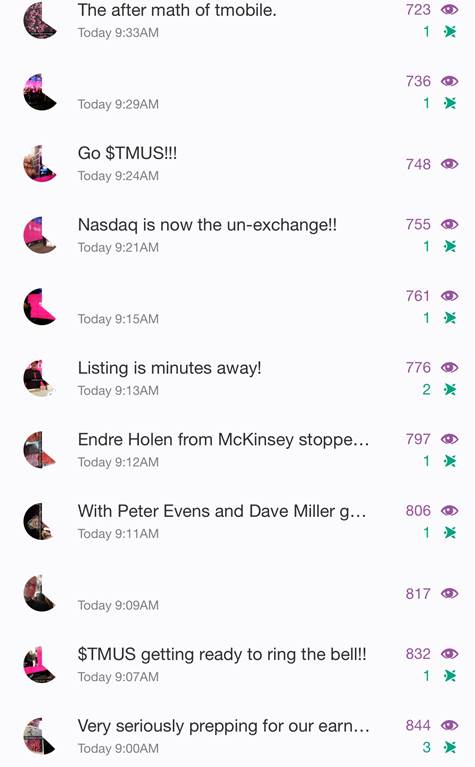 Nasdaq uses Snapchat to share what's happening behind-the-scenes at bell ceremonies of globally known brands, product launches, press conferences, events, etc.
Their mission is to use snaps to educate and inspire entrepreneurs by giving them an inside look at the stock market and what's going on when brands get listed on the exchange.
One popular snap story is when they let John Legere and his team at T-Mobile take over the Nasdaq Snapchat handle for the day — which earned them an average of +800 views per snap. They promoted this Snapchat takeover event on Instagram, Tumblr, Twitter, etc.
To grow their following, Nasdaq features their Snapchat code on screens outside their office, uses geofilters in Times Square, publishes snap videos on YouTube, and promotes their snap codes on their social networks.
Nasdaq also allows influencers to takeover their Snapchat account to diversify their content and audience. Nasdaq's work on Snapchat has helped them earn +3,000 followers in just a few months after launching their account – and they continue to provide fun and fascinating content
Make sure to follow them on Snapchat by searching for: nasdaq.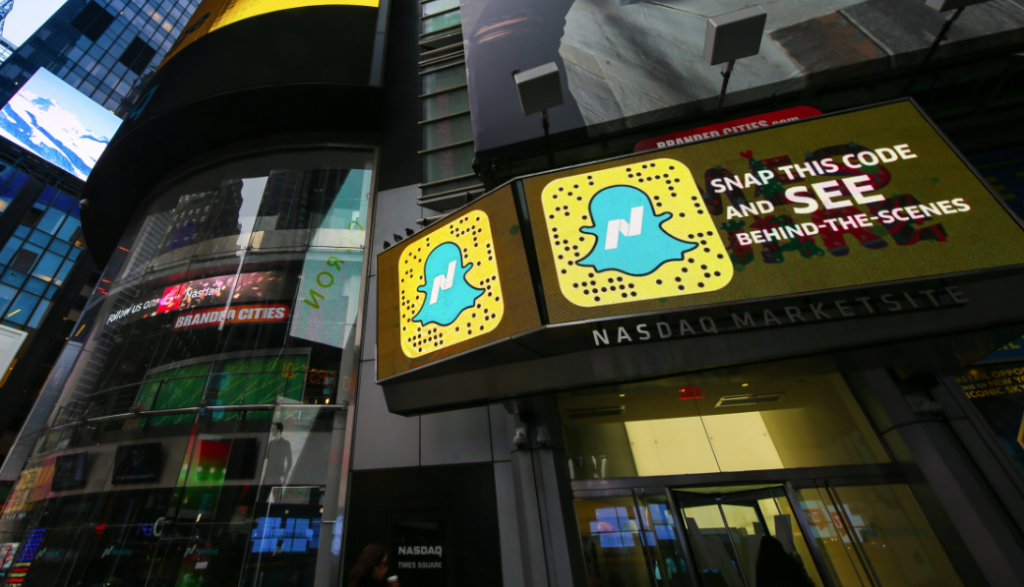 Some takeaways for brands:
Promote your snapcode across relevant social profiles – and feature at events/conferences

There are stories to tell all around you. Use Snapchat to document what your company is doing

Diversify your content (and grow your following) by allowing relevant influencers to take over your account

Upload favorite Snapchat stories on YouTube to earn more visibility and followers
Goldman Sachs' Innovative Approach to Snapchat Helps Recruit Employees & Celebrate Important Events
Goldman Sachs created 10 second snap ads to target college campuses for recruiting purposes. They targeted 60 campuses for 9 days and accrued +2.1M views. They received +82% lift in traffic to their careers website and a +11% increase in overall traffic. The snap ads appeared on Snapchat's Campus Story: a curated snap story fueled by users.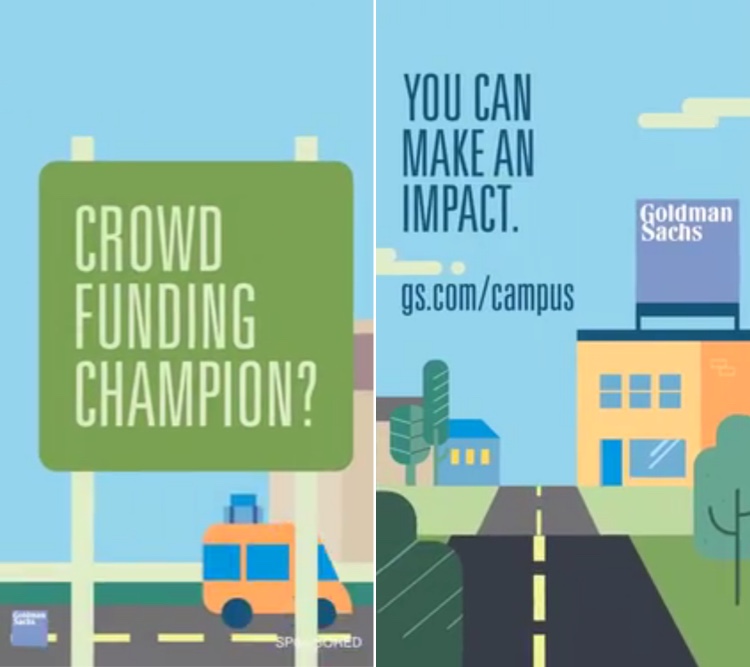 Goldman Sachs also created a Snap ad campaign with a three-and-a-half minute long video to promote the 10,000 Women project, which provides business education for women in developing countries.
The video was featured in Snapchat's Discover channels and also posted on YouTube – which is another great strategy to extend the life of snap video content.
Goldman Sachs has the right approach when leveraging Snapchat because their mission is to join a conversation and provide value. "Snapchat allows us to reach an important audience in real time and join a conversation about how best to empower women in emerging economies," said Amanda Rubin, global co-head of brand and content strategy at Goldman Sachs.
This approach to use Snapchat for recruiting purposes not only earned Snapchat traffic, but links and attention from media. Their innovative use of Snapchat was featured in Buzzfeed, Business Insider, Reuters, AdWeek, CNBC, etc. Using snaps for recruitment is also a strategy implemented by General Electric and Snapchat (who recently used geofilters to attract engineers at Uber and Airbnb).
Some takeaways for brands:
Use Snapchat to showcase why your company is great to work for — and reveal positions they can apply for

Direct viewers to specific URLs to track web traffic lift for specific campaigns

Encourage your Public Relations teams to share successful campaigns with journalists for more exposure
MasterCard Successfully Uses Snapchat to Promote Their #PricelessSuprises Campaign at Popular Music Events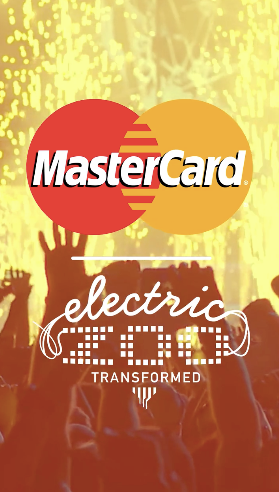 MasterCard integrated their #PricelessSuprises campaign into their work on Snapchat with much success at popular music festivals and events (e.g. Grammy's, Electric Zoo festival).
During the Electric Zoo festival, MasterCard created three Snap ads to integrate into the EZoo and NYC Stories on Snapchat.
MasterCard didn't simply create video ads – but rather 10 second snap stories that integrated well with the snaps shared by others. The snaps were clips of what was happening at the festival along with a quick logo. This creative approach helped MasterCard snaps to blend in with the other stories – and not appear like an annoying ad.
This strategy to seamlessly integrate into public snap stories helped improve completion rates of their videos — and ensure that viewers of those stories weren't disrupted with a traditional web ad. Each snap video ad averaged around 2.1 million views with a 10.3% completion rate.
In another #PricelessSuprises campaign, MasterCard partnered with Gwen Stefani on Twitter, Instagram, and Facebook to grow their Snapchat account and provide fun content for their target audience. Gwen took over the MasterCard Snapchat account during the campaign. Make sure to follow them on Snapchat by searching for: mastercard.
Some takeaways for brands:
Partner with influencers who can spice up your Snapchat stories and bring you more followers

Use geofilters to target specific places where your target audience is snapping (e.g. concerts, stadiums, events)

Think of creative ways to bring successful social media campaigns to Snapchat
PricewaterhouseCoopers Uses Snapchat to Showcase Work Related to the Oscars, Appeal to Younger Audiences, and Activate Employees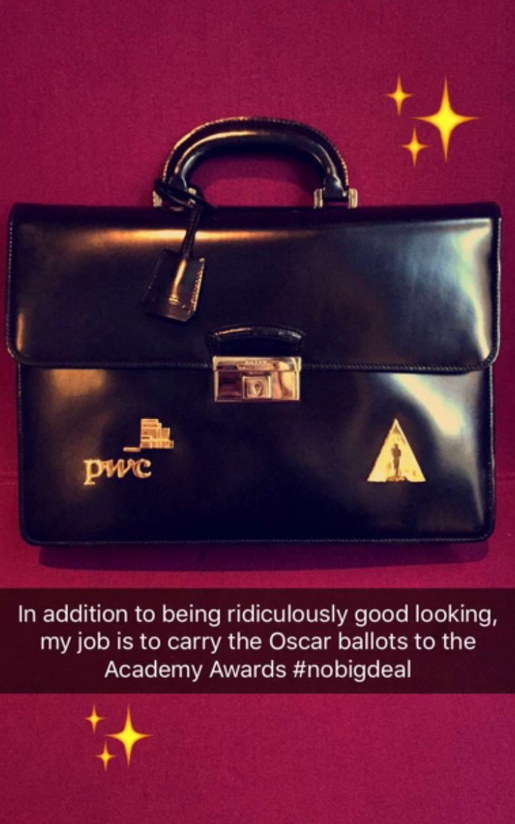 PwC created a fun Snapchat account to showcase the Oscar's Ballot Briefcase as a sassy Hollywood diva. This fun strategy helped humanize the briefcase, educate fans about PwC, engage with fans, excite employees, and build a community of raving fans.
In the first two weeks of the campaign, their snap stories earned over 700 views a day with nearly 10 snap backs per day from followers. The PwC briefcase earned +1,062 mentions on Twitter (12.3M impressions), +400 mentions on Instagram (126K impressions), etc.
During the journey, the briefcase had "meet and greets" with over 2,000 employees in 6 different cities — wherein employees shared the pictures and experiences on their personal social channels.
PwC promoted this campaign on the PwC.com homepage, Oscars website, and across their social media channels. They also created images, videos and banners to promote across different sites. To increase views of their snaps, they also documented some of their stories on YouTube.
Make sure to follow PwC on Snapchat by searching for: pwc_llp.
Some takeaways for brands:
Create snapchat stories that encourage snap backs to improve engagement

Track mentions of your Snapchat campaign hashtag across all social channels

Get employees involved in relevant campaigns to help promote what's happening on your Snapchat account
Experian Uses Snapchat to Provide Credit Education in Creative Ways, Showcase Business Lines, and Engage with the Community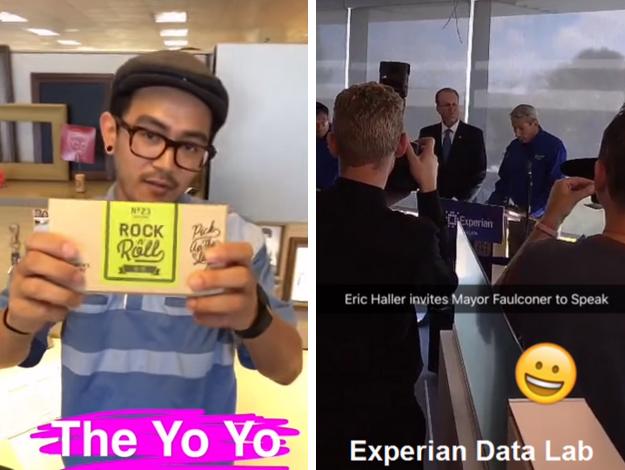 At Experian, we're focused on using Snapchat to engage, provide value, and help our communities.
We do this by sharing financial education with different skits:
We also use Snapchat to humanize our brand by featuring employees in our weekly "MTV Cribs-Style" show — and show ways employees are helping our local communities.
You can follow Experian on Snapchat at: Experian_US.
Have you seen other financial brands on Snapchat? Let me know in the comments or snap me back at: mikepdelgado
Recommending Reading:
Snapchat for Brands: Steps to Increase Snap View and Story Completion Rates
Snapchat for Brands: Strategic Ways to Grow Your Snapchat Following
Snapchat for Brands: How to Increase Snapbacks, Screenshots & Story Completion Rates
Snapchat for Brands: Focus on Building Relationships Through Private Snaps
Strategic Guide for Measuring Success on Snapchat
Snapchat for Brands: Steps to Creating Storyboards to Improve Your Snap Stories
Strategies for Using Snapchat Memories to Build Community, Scale Snap Activity, and Improve Branding